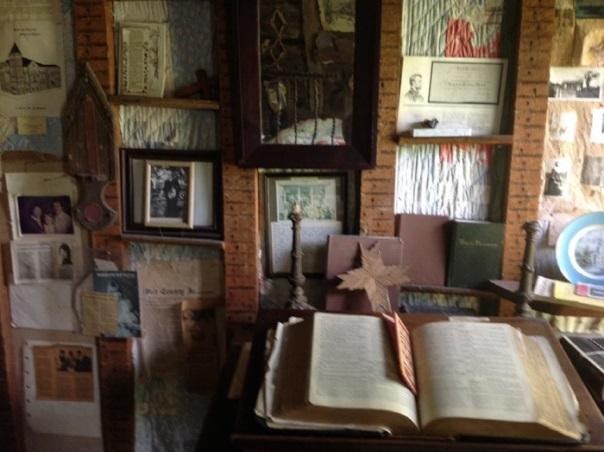 The upstairs rooms in this old Inn are named, decorated, and dedicated. There's a judge's room, an oilman's room, a school room, an angel room, and so on. I visit the preacher's room as this Easter day comes to a close. It is filled with treasures that are difficult to distinguish from trash unless you know the story. Methodist preachers stayed here during the early days of its life as an Inn. Baptist preachers from the family tree smile from their frames on the wall. I see going away gifts from churches I once served, and hymnals of all shapes, ages, and denominations.
Easter is almost over. I watch the dust motes dance and remember with gratitude all those country preachers, all those pastors of small congregations, all those who began the day saying, "Christ is risen!" then waited for a response that means the church is still alive.
For those who rose long before sunrise to be sure there were enough song sheets…
For those who proofread the flower list one last time…
For aging sopranos who find just the right notes for a joyful noise…
For those who count the heads in the pews just in case they need a miracle of loaves 
at the communion table…
For all who have a love/hate relationship with lilies…
For all who hope that this year's Easter sermon will raise the dead…
Let angels guide you to your rest this night 
and tomorrow may you rise.