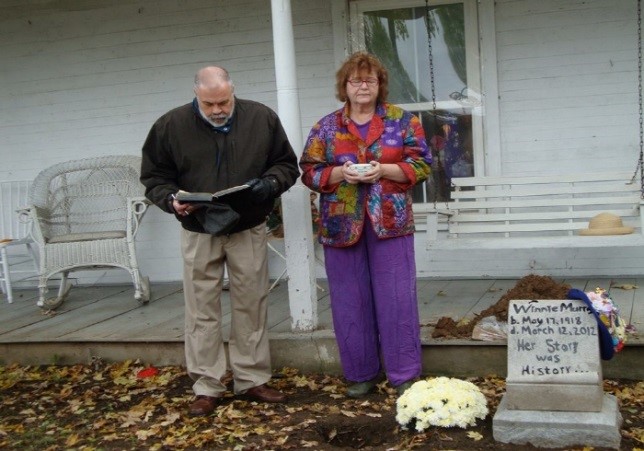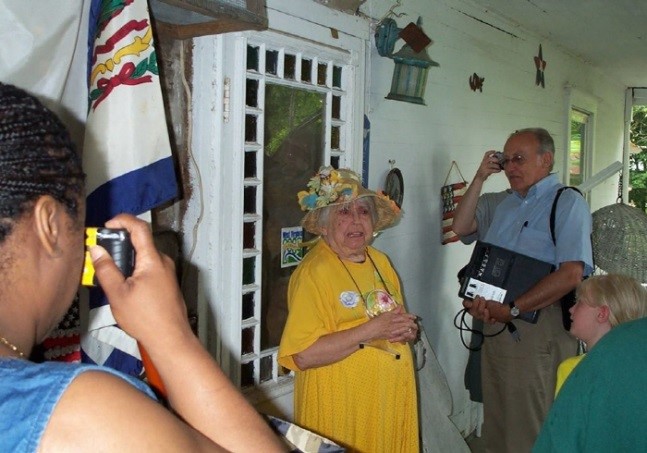 In my Mothers' house are many rooms, and each is many stories high.
In 1875 Mary Jane Bee, a widow of a Confederate Captain, purchased the old Tavener House in Elizabeth, WV. She and five of her children ran this as an Inn for travelers on the Little Kanawha River. Oil men, circuit riders, salesmen, circuit judges, English fox hunters, even delegates for the Republican Senatorial Convention in 1894 found room in this Inn/Hotel.
I write this history in the long dining room where meals were served "home style." I wonder about this great great great Grandmother Bee and her skills as a mother, cook, book keeper, gardener, peace keeper, and hostess. Her only known portrait shows a woman with a fierce eyes and a strong jaw. I ponder over one daughter's decision to marry a guest, a itinerate painter. Was young Emma tired of all the fuss and buss of a noisy Inn where patrons often spent the nights playing poker? Did she long for a room of her own with a view?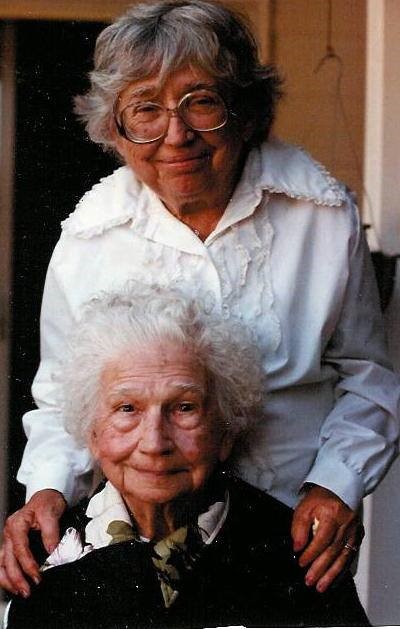 The painter she married was a "rambling man" and Emma died young, leaving my grandfather, Arthur Edward Hoyt, at age 14, to raise his younger brother and sister. Whatever memories connected Emma's children to this place got embedded in an odd verse of song, sung to my grandfather by his artfully father, "Three little girls in blue, lad. Three little girls in blue. I painted the others, but married your mother and then we drifted apart."
My family story and this structure of hospitality also drifted apart, in 1883 only coming together again in 1983 when my mother read an account of the Kanawha Hotel that listed its owners. She recognized Mary Jane's name, remembered the odd song her father had sung to her about his parents' meeting, marriage, and separation.
"That's my house, my hotel!" my mother declared to the startled beautician who was cutting her hair. And with my father's help, it became her hotel, her house, her history classroom, her story, and her stage for entertaining whoever loved old stuff and wild West Virginians.
Her own mother, Flora Belle, wife of A.E. Hoyt, lived out the last decade of her 106 years in this space, cared for by my older sister Sandy and her saint of a husband, Roy Lee. Mary Jane's bedroom is where our mother's mother passed into "her Father's House". It is also where my mother's casket was placed at her request, although the funeral director thought it strange to hold the visitation in what was like a museum filled with dusty old stuff and perhaps a ghost or two. "Not to worry," I told him, "there will be plenty of Holy Spirit to go around."
I've spent my sabbatical re-membering these Mothers and searching for the narrative structures that make Time both human and holy. This Sunday is the West Virginian day of days. (See Ann Reeves Jarvis, her daughter, Anna, and the1908 Mother's Day celebration in a Methodist church in Grafton, WV).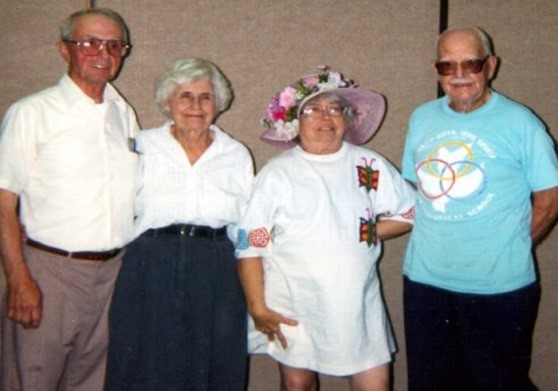 Sitting on the porch swing, looking at the river, I take comfort in the promise Jesus makes in the gospel of John: "I go to prepare a place for you." May there always be room in the Inn for every mother's daughters and sons.
Heather Murray Elkins © Mother's Day 2015