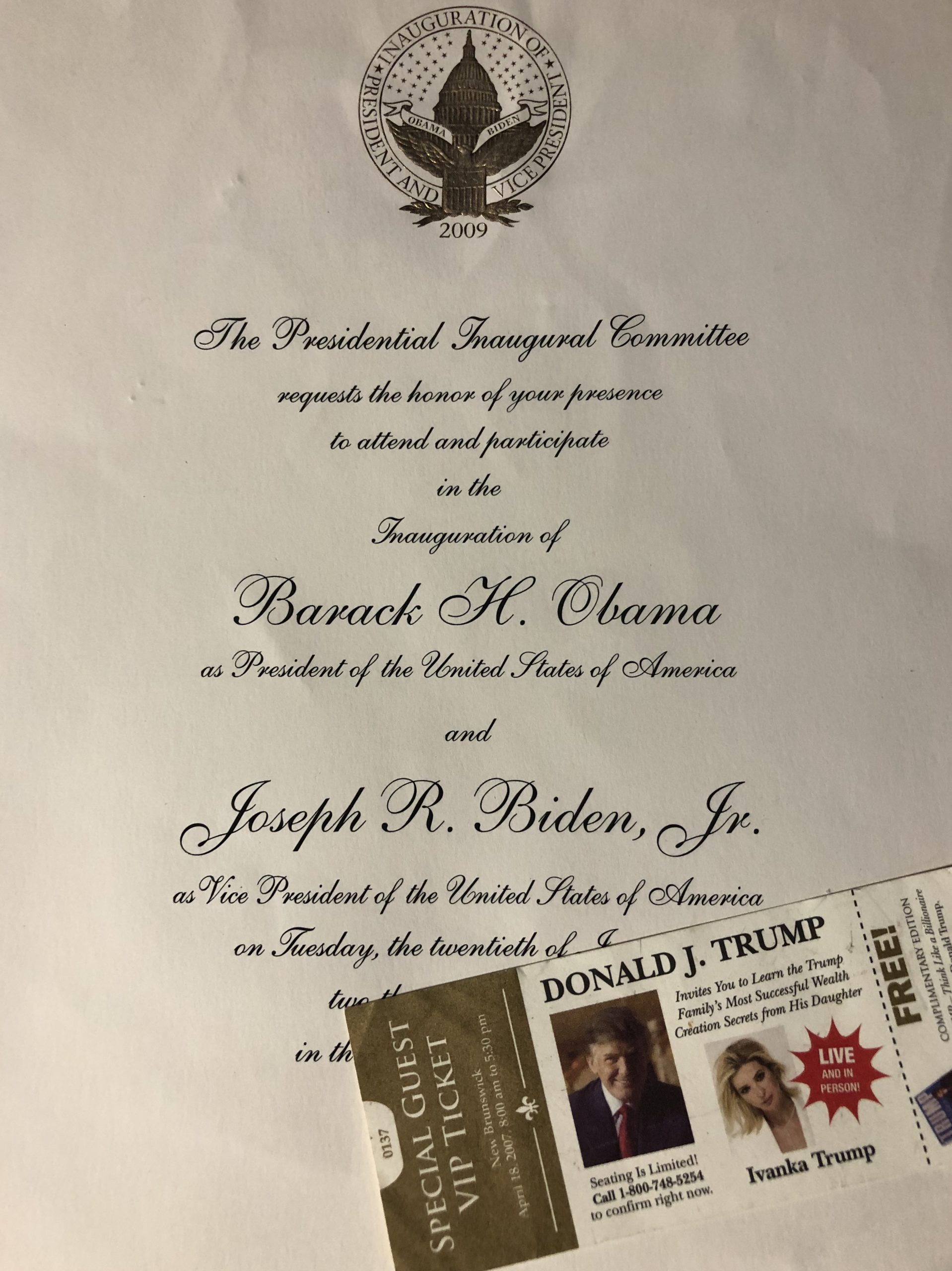 Sorting out stuff for a departure from this particular state (geography or mortality) is spiritually exhausting and a very dusty bodily experience. I have a life-long affinity for "bricolage", a process by which one begins with bits and pieces of traditional linguistic material, arranges some of them into a structured whole, leaves others to the side, and ends with a language ready to use.[i]
This affinity is turning into an affliction.
I'm not sure I'm going to end up with a language ready to use while sheltering in the basement. I'm sorting out trash/treasure of the past to the ominous present and shattering sounds of the violence of the state.  I make lists when chaos threatens, so the listing begins: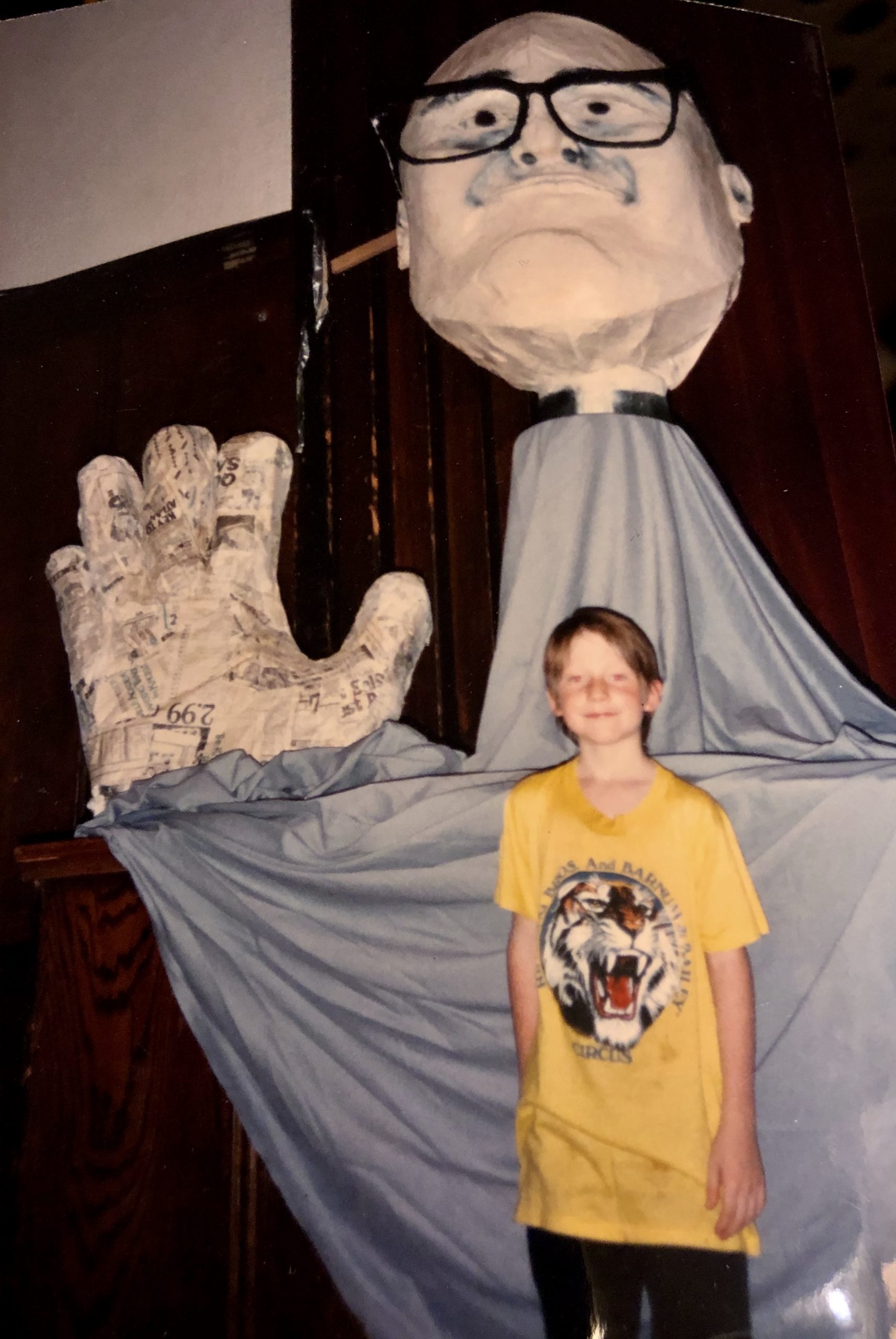 Another! #$$\* box of Bill's black notebooks – He only writes in the first 20 or so pages, but what I can decipher (dreams, philosophy, unfinished songs) are too good to throw away.
A picture from the Knoxville Fellowship with Daniel and the giant puppet of Bishop Oscar Romero he was helping to paint. – His last sermon before his assassination echoes in our streets "I want to make a special appeal to soldiers, notional guardsmen, and policemen: each of you is one of us. The peasants you kill are your own brothers and sisters."
A copy of Weavings "Keeping the Door open for the Holy" is under the bookcase I move. – I read these words, written after the death of her husband, John, from Marjorie Thompson: "Sometimes staying open to the Holy is just the sheer tenacity of hope, a steady desire not to loves the thread of connection."
The thread of connection can present a threat as well as a paradox.  How is it possible to have an invitation to the 2008 inauguration of Barack H. Obama and Joseph R. Biden, Jr. in the same box as a special guest VIP ticket from Donald J. Trump who "invites you to Learn the Trump Family's Most Successful Wealth Creation Secrets from His Daughter, Ivanka."  Whose stuff is this??
I've always identified the Holy as having an impertinent sense of humor, but this verges on radical rearrangement of the universe. I move to the next to next to last box as I listen to President Obama's Town Hall and then I see the quote about hospitality for presidents from WV's governor, named "Justice" pop up on my Facebook feed. "We should absolutely welcome all but, you know, maybe not Barack Obama." I find myself praying that the waters of justice roll down and streams of righteousness rise in West by God Virginia.
So much for lists as a form of chaos control. The center isn't holding, and that may be a very good thing. I'm not sure I'm ever coming up from this mess. I shut off Facebook and turn on Sweet Honey in the Rock, "We who believe in freedom cannot rest until it comes."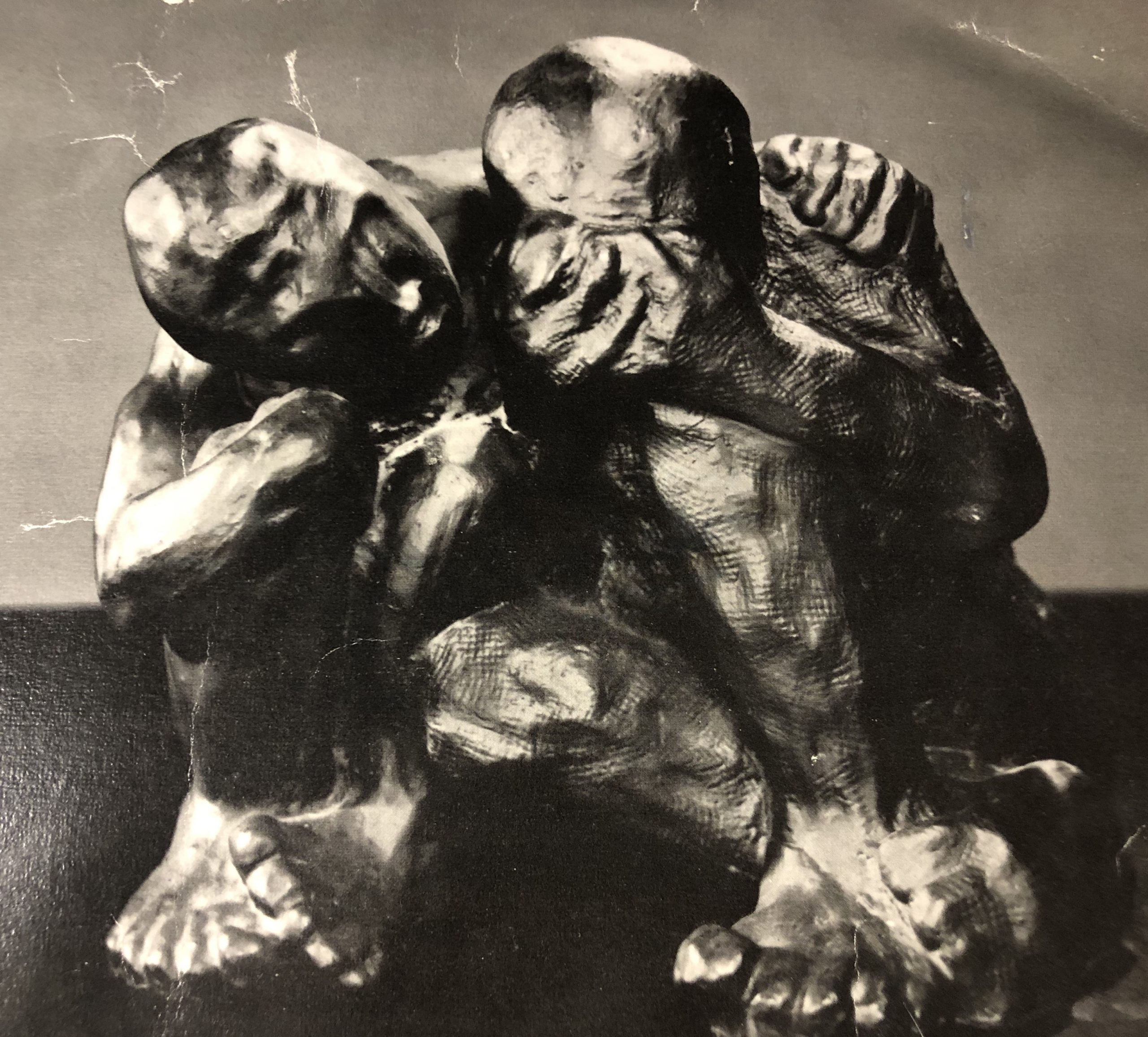 So, suck it up. I've got my marching orders. I move on to uncover the lost that will keep me found. A Carlyle Marney photo from Interpreter's House that says everything there is to say about authentic ministry, one human being comforting another as they weep.  A poster/gift from Ada Maria Isasi-Diaz from an early women's march: "Bread and Roses, Bread and Roses!" is wrapped up for the journey toward freedom. It will go a long way with the image of the hand-painted sign from this week's protest: "All mothers were summoned when George Floyd called out for his Momma!"
I open one of my Grandma's last bibles and read: "He hath scattered the proud in the imagination of their hearts. He hath put down the mighty, from their seat: and hath exalted the humble and meek. He hath filled the hungry with good things: and the rich he hath sent empty away."
.
[i] Claude Levi-Strauss, The Savage Mind , Chicago, University of Chicago. Press 1966, 74.